My family is my support and my strength; my everything.
"Once a Wildcat, always a Wildcat!"
My oldest sister and my two youngest brothers.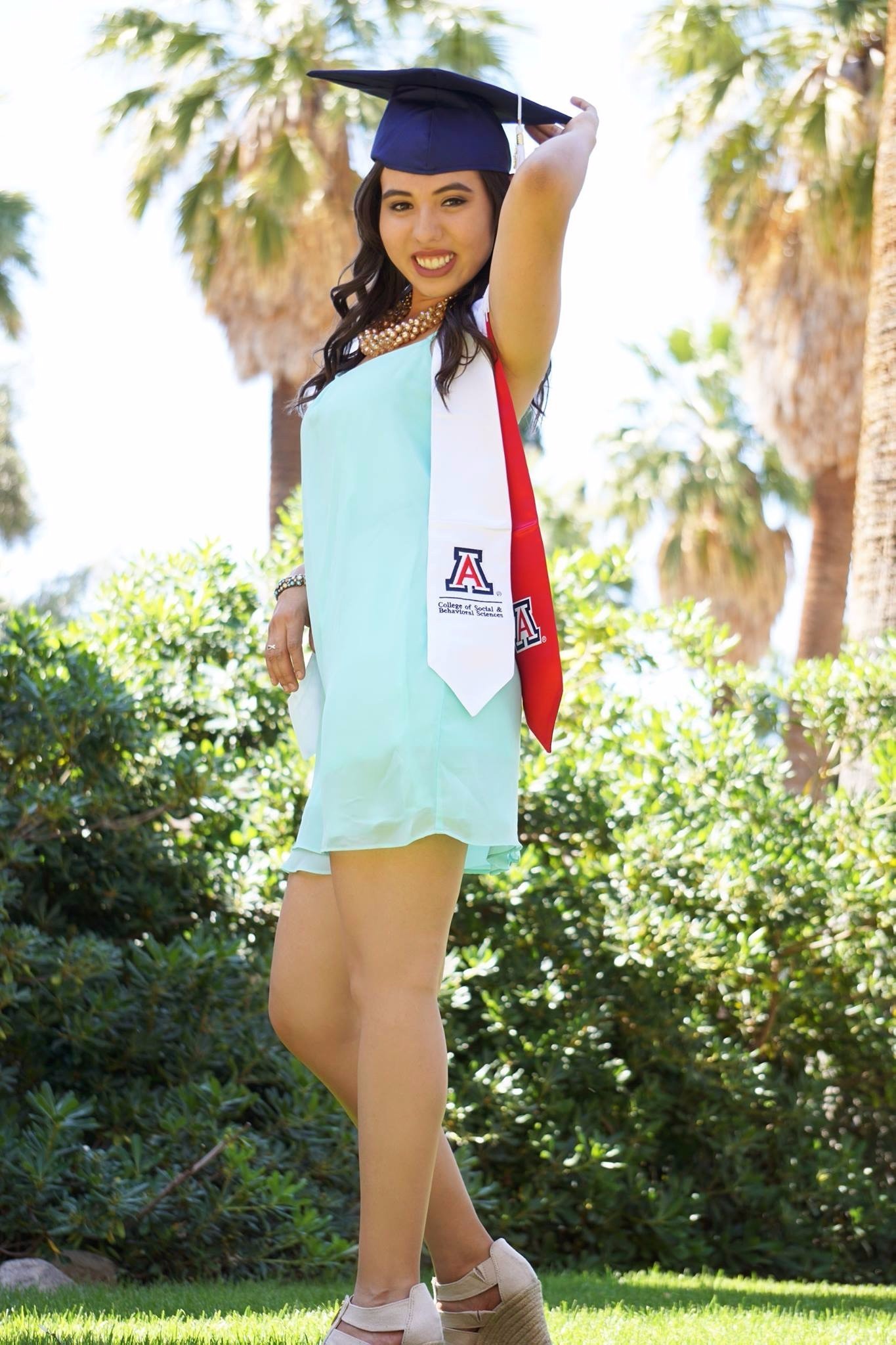 Katherine A Medina
My name is Katherine Arlene Medina, but most people call me Kathy. I graduated from the University of Arizona in May 2016 with two Bachelors of Arts: Spanish Literature and Law and immediately started my masters the following fall. I am about to finish my first year of my Masters Degree in Spanish Literature at the U of A.
I born in California, but I lived in Guadalajara, Jalisco, México, where most of my family resides, and have been in Tucson since July 2012. My family is the most important thing, besides my studies in my life. I'm a fighter, dedicated, gentile, charismatic, creative, organized, honest and independent woman., who loves sports, listen to music and write. My hobbies are exercise, reading, watching movies, write, go out and play soccer. I enjoy being a teacher, around people and help others.
I began teaching Spanish 102 in fall 2016 with no prior teaching experience. After my first semester I began teaching two courses of Spanish 102 as well. I have learned numerous life lessons from my students as I tried to make a differences in their lives as well.
I am eager to start my second and final year of my Masters Degree next semester and anxious to find out where my life takes me afterwards. I am going to apply to Law school and continue teaching.